Profile strips from the inventor. As individual as the demands of our customers.
Optimise your punching process through the use of Profiltech strips. Profiltech is your ideal partner for milled semi-finished products for the electronics, power electronics and e-mobility industries.
Whether connectors, relays, contact parts, power LEDs, semiconductor carriers, power modules or cell connectors for battery technology, our profile strips guarantee more productive further processing in stamping technology. The right profile strip for every customer. This philosophy is our principle and will continue to drive the innovations of our company in the future. Find out for yourselves about our innovative milling techniques on our website and contact us.
Contact and plug connectors
Our high-precision profile strips are used in the following industries: automotive engineering, e-mobility, electronics and electrial engineering, househol appliances and telecommunications
mehr erfahren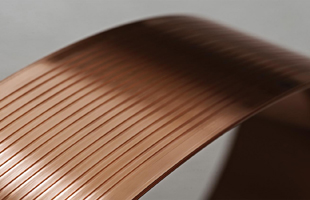 power semiconductors and transistors
The high demands of the semiconductor industry call for high-precision profile strips that are used for power transistors and other electronic components. These components are used i.a. in the electronics industry, the automotive industry, e-mobility and aerospace.
mehr erfahren
special applications
In addition to their use for the production of connectors, contacts or transistors, profile strips have a wide range of other potential applications.
mehr erfahren
Our product portfolio
from car fuses to cell connectors and customer-specific special applications
The use of milled profile strips - often also referred to as contoured strips - allows otherwise necessary work steps such as embossing to be eliminated or makes technical solutions for the production of stamped parts possible. In the meantime, the use of profile strips has expanded considerably in practically all areas where parts are produced from strip in a punching operation. This means that assemblies whose elements were previously produced from several strips and had to be joined together, for example, by means of a welding operation, can now be produced more cost-effectively from milled profile strip in just one punching operation.
mehr erfahren
Das ist ja interessant! Unsere News.
We hire!